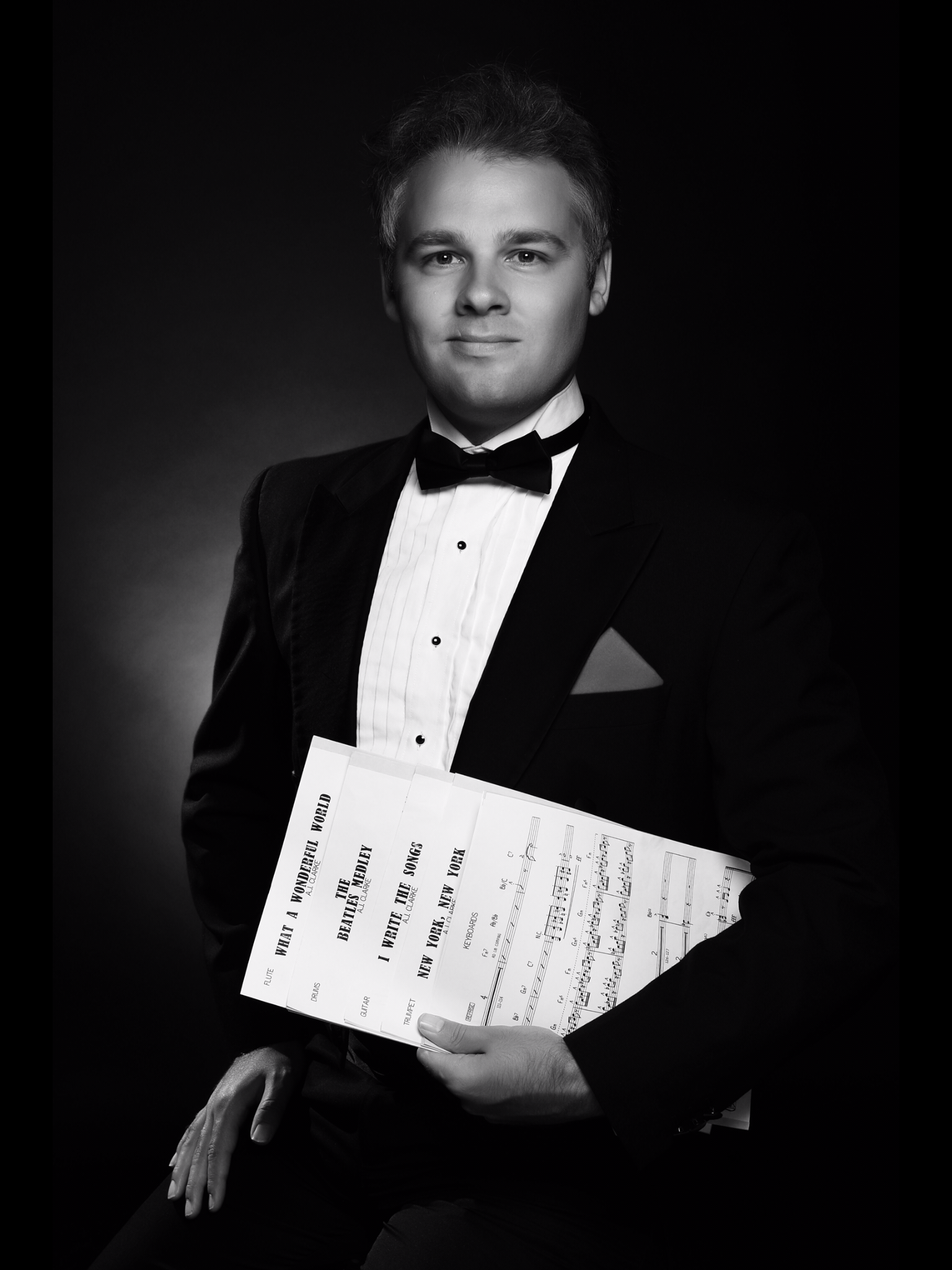 Composer, pianist, singer, arranger and entertainer - AJ Clarke is all this and much more. After 10 years of training as a classical pianist, AJ began life as a working musician cutting his teeth in the pubs and clubs of the UK. It was there that he developed his vocal style and piano chops, preparing him for his next adventure.
 
In 2008, AJ made the leap to cruise ships, where he is in great demand from the top lines in the industry.  Combining a huge repertoire with an engaging presence, he soon moved from the piano bar to the main stage. His background as an arranger has enabled him to create and produce his own shows from scratch, note by note, and indeed for many other entertainers in the business. His original concept album, "Last Man Standing", co-created by long-time collaborator Si Simonson, chronicles one man's journey through life.
His cover projects, "Acoustic A.J." and "The Best Requests" feature unique renditions of some of the most beloved requests, all songs self-arranged, produced and engineered. His latest release "Live And Unplugged" showcases AJ at the piano with an intimate collection of some of the greatest ballads ever written.
During the pandemic, he co-wrote two brand new original songs with lyricist Rosalind Winton. "One Day Soon" continues to give people hope that brighter days are growing ever closer and also raised money for NHS Charities Together. Whereas, the most recent collaboration, "Let's Get Away From It All" is an irresistible dance record celebrating an imminent return to normal.
Eighty-six countries, thirty-seven cruise ships and some ten years on, AJ continues to thrill audiences all over the world with his musicality and affable charm, and is constantly excited by new projects and endeavours.